Sow in the Mind Seeds of Bible Truth (Review of 'How do you read?')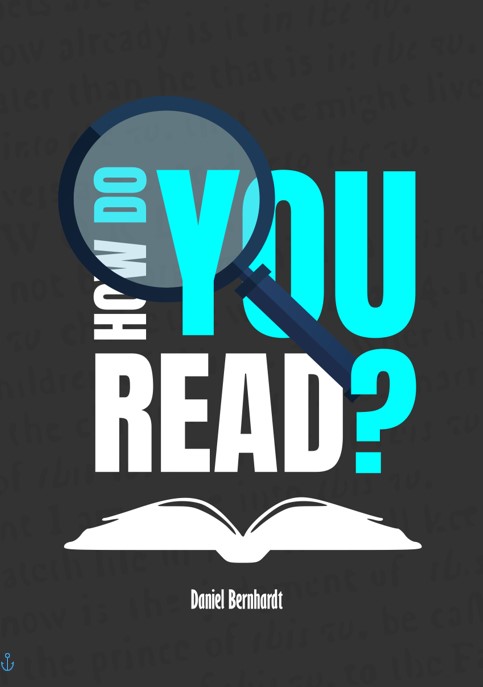 https://fatheroflove.info/book/view/how-do-you-read
"How do you read?" is an amazing book written by Daniel Bernhardt on Biblical rules of interpretation. It is based on the rules given to us through William Miller for proper understanding of the word of God when all the pieces are put together. In as much as we tend to say that we take the Bible as it reads, most of the time we read and interpret it according to our own thoughts, and therefore this will only lead us to wrong conclusions which miss the original meaning.
I love how Daniel put it: that we can only discern the word of God as it reads if we are ready to give up our worldly view of it. God, Our Father, is always looking forward to be known by His children as He is, and through this He sent His Son Jesus Christ to reflect to us who He is, that is, His character. When we look at the life of Jesus on earth, we see His Father. The basic rules of interpretation helped me to study and know that the Word of God is pure and is not to be interpreted out of assumption. I realized that I cannot understand the Old Testament until I approach it through the life of Jesus on earth, having in mind that God's thought are different from ours.
KJV Romans 16

25 Now to him that is of power to stablish you according to my gospel, and the preaching of Jesus Christ, according to the revelation of the mystery, which was kept secret since the world began,

26 But now is made manifest, and by the scriptures of the prophets, according to the commandment of the everlasting God, made known to all nations for the obedience of faith.
I used to base a subject on one text and thought I knew it all, but after reading these principles I realized I was missing something. An example of this is about the character of God, judgement and sin. I'm so blessed to understand that whenever I take any account in the Old Testament about God, without the reflection of the Gospel, I will see my own face in that Law when reading about His character. I will naturally be assuming God has a good and bad part at the same time. From this I saw the importance of Bible principles of interpretation.
I highly encourage everyone to familiarize themselves with the Divine Pattern method; it would be a huge blessing to you, especially about the Two mirrors as it relates between the two witnesses, "Old Testament and New Testament;''
https://maranathamedia.com/book/view/the-two-mirrors-the-law-and-the-gospel
The thought that came to my mind as I was reading this is that some of the books we read contain excellent principles, but we read only to get the story. If we would gather from the books we read that which would help us in the formation of our character, then our reading would do us more good.
But as you take up your books and peruse page after page of them, do you ask yourself, what is my object in reading? Am I seeking to gain substantial knowledge? I realized that you cannot build a right character by bringing to the foundation wood, hay, and stubble. What we read as source of reference to understand Scripture is very important and crucial to our Christian growth.
The more you read the right source, the more you understand and experience of God in your life. This book has tremendously impacted me by reminding me what I'm supposed to do when reading a certain subject in the Bible; and it can help you too in answering the following key questions:
1. To understand the Bible, what principles should we use?
2. Why do we need to take all Scriptures together before forming a conclusion?
3. Why does it matter how we read the Bible?
4. Why lots of differences in the Christian world yet all claim that their beliefs are founded in the Bible?
I would highly recommend this book when considering any topic of study, especially those who would love to be acquainted with His Word plainly, as it reads, and be applied correctly. May the Spirit of God guide you.
Our fellowship is with the Father, and with his Son Jesus Christ. (1 John 1:3)
Blessings, Allan.
download here: https://fatheroflove.info/book/view/how-do-you-read