Identity Wars Series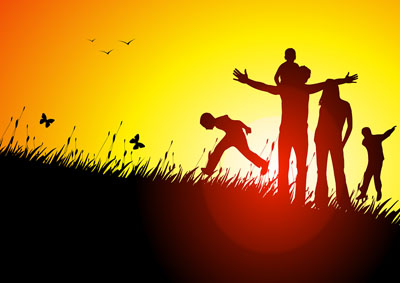 Download High Quality Video from Dropbox
Millions upon millions of people struggle with depression every day. The motivation to keep going gets harder and harder and many are looking for a way out.
Our Father in heaven wants to tell us this every day but Satan has blinded many in the world to look for value in other places and become deaf to that wonderful blessing of the Father - that you are his beloved child.
Presenter:
Adrian Ebens
Presented: Nov 07, 2011 - Nov 10, 2011
Presentations: 5
When Satan convinced Adam and Eve that "You shall not surely die" their perception of God and themselves was completely changed. Humanity lost its true identity and lost its connection with God.

The resulting curse included a sense of worthlessness and a need to find value in achievement.

http://www.identitywars.org
http://www.life-matters.org
The seeds of Tyranny are forged in home where the blessing is lost; where men and women focus more on their deeds, looks and achievements than their relationships.

The right functioning of the family is the greatest protection against tyranny. For it is the sacredness of family relationships that instills in the heart the unthinkable possibility of war, death and descruction
At the heart of every human soul is the yearning desire to know they are loved, valued, appreciated and cared for by the one who gave them life.

This reality was powerfully proclaimed to us when the Heavenly Father spoke to His Son as one of us "You are my dear Son in whom I delight." The love of the Father for Jesus reveals the love He has for us. We are accepted in the Beloved Eph 1:6

http://www.identitywars.org
The Glory of Children is their father. Prov 17:6 God ordained that the most powerful place of blessing for us was intended to be through our father. The key role of a father is to bless on behalf of THE Father.

Satan wants to destroy father and cut of their blessing ability. How we need men to understand the true role of a father today

http://www.identitywars.org
God is the source of our life and value. Losing a connection with God causes us to lose our sense of value. God gave His law as a means to protect our relationship with Him and protect our value.

As David said, O how I love you law. The law understood correctly is a wonderful gift from God

http://www.identitywars.org
http://www.life-matters.org