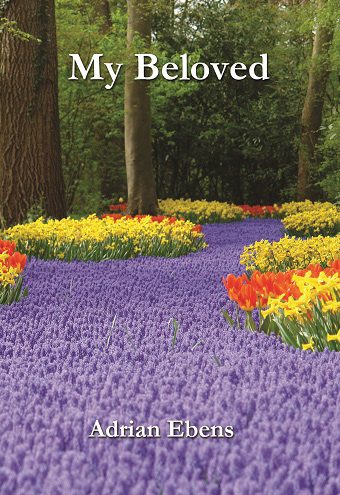 Please Contact Us if you would like a hard copy. The price will be what value you place on it
Let's take a journey! This book is all about the journey, a trip through life, a walk through the sanctuary, a path in the steps of Jesus. But the journey has a parallel one. It walks beside Christian and his Pilgrim Progress. It shoulders up to the experience we all share in living life, facing choices, searching for acceptance, honor and love.
Voices beckon to us from both the Beloved and the Deceiver. They sound so much alike! Pastor Ebens describes in a most personal way his journey of discovery in finding the One altogether lovely, hearing His voice, the voice of a Son and the voice of His Father. The voice is soft and still, small in the eyes of men who are so easily attracted to the tinsel and glitter, praise and acclaim that entices each of us every day and in so many ways. The voice speaks clearly through the reading of His Word, and this book is filled with Scripture, lighting our way through the Holy Place and finally into the Holiest of all!
Who is the Beloved? Why is He Beloved? Who has Beloved him? Crucial questions that receive clear answers in the following pages.The critical difference between Who he is and What he does is the great divide over which the god of this world has committed all his energy to hide, obscure and deceive the whole world and if possible the very elect. Our eternal life depends on knowing the difference. What you are about to read will make that difference real and wonderful. So, take the first step in a journey of joy, peace and love—from discovering Your Beloved.
Feedback to My Beloved:
First Rays of Light
Deeply Touched by My Beloved
The first book that I have read that I wished it never ended
I fell in love with the real Jesus in a more real way